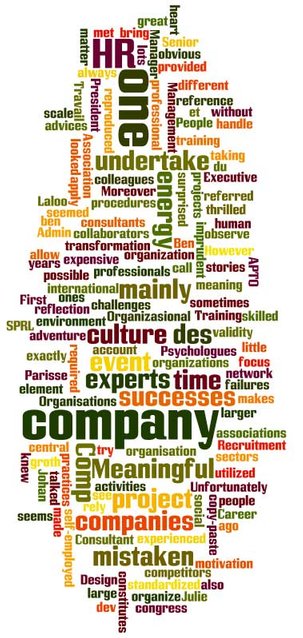 Meaningful SPRL is a company which provides communication advice to companies and organizes substantives events in the field.
But why the name "Meaningful"?
The Collins dictionary defines the word "Meaningful" as, "Having a great meaning or validity". This is exactly what my company is about.
I am always surprised to see that in large international companies people often refers to "success stories", which they try to reproduce in their own environment without taking into account their own culture, practices, or social organization. They utilize expensive consultants to impose standardized procedures. I call that the "copy-paste" culture. It does not matter that one is mistaken, provided that the other organizations of reference (usualy competitors) are mistaken too! This seems to me imprudent. Being inspired by success stories is good, copying is a mistake.
Moreover, it seems obvious to me that the central element of a company is its people. They are the ones who bring the reflection, the motivation, and the energy, and who make up the heart of the company. They are the ones who takes chances, produce growth, generate successes and sometimes also failures. Above all, a company is a human adventure.
Meaningful SPRL rely on an extensive network of experienced and skilled professionals (Comp and Benenefits, Training & Development, Organizational Design, Career Management, ..), which allows us to handle large scale projects.
We focus on tree principal activities : (1) the organization of one yearly event, "The Recruitmet Day", (2) HR advice to companies in their communication efforts (Employer Branding, Marketing, Internal Communication, Internal Media Socialization, ..) and (3) Training path taylored to specific requests.
In 2012 I had the opportunity to radically change my career path. So I can now carry out my "dream project".
Johan Parisse